ZOOM Whitening
Has your smile lost its lustre due to stains or the ageing process? Perhaps years of coffee and tea or tobacco consumption have taken a toll on your teeth. The good news is you can refresh your smile in just one trip to the dentist's office. Thanks to our professional in-house ZOOM! Whitening, you can effectively and safely brighten your smile in less than two hours.
Erase Stubborn Stains Safely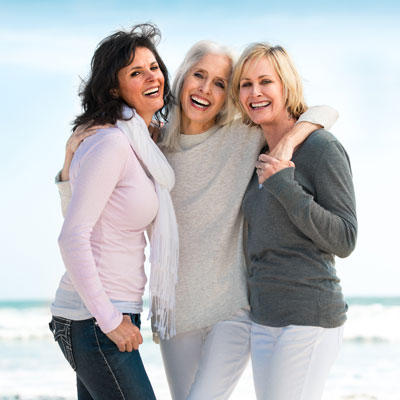 With ZOOM! you can safely, gently and effectively remove several shades of tooth stain without irritating or damaging your teeth. ZOOM! is an unbeatable way to rejuvenate your smile quickly. It's ideal if you want to improve your smile's appearance before an upcoming event such as a wedding or graduation.
The ZOOM! Difference
While there are many whitening brands on the market today, ZOOM! boasts numerous benefits:
Produces results in one day, versus two weeks
Removes stubborn stains and natural tooth discolouration
Is ideal for those with busy schedules
Forms a whiter "baseline" before beginning other cosmetic treatments
Works as a stand-alone solution for refreshing your smile
When you book a same-day teeth whitening treatment, plan to spend approximately 90 minutes at our practice. We'll have you sit back in the chair and then polish away any noticeable surface stains (unless you recently had a scale and clean). Next, we'll spread a protective barrier over your gums to prevent any irritation.
Then, we'll apply the ZOOM! gel to your teeth and use a bright light to activate the stain oxidation process. This step takes about 15 minutes. We'll rinse away the gel, re-apply a new coat and repeat the step 2-3 more times.
The last and best part is seeing a dramatically whiter smile reflecting back at you.
ZOOM! is suitable for anyone with healthy teeth and gums who wants to whiten their teeth as fast as possible. If you are pressed for time or may not remember to keep up with an at-home whitening system, then in-chair whitening is a great alternative.
There are some things you'll need to keep in mind, however. For example, if you have any tooth-coloured restorations towards the front of your smile (such as porcelain crowns or white fillings) those will not whiten along with your teeth.
The enamel surrounding them will be lightened. As a result, the restoration will stand out. If you're planning on having dental work updated in your "smile zone", then it's a good idea to have ZOOM! performed first so that your new restorations match the whiter teeth next to them.
It's important to note that your teeth will be more susceptible to stain for the first several days after treatment. Take care to avoid dark liquids such as coffee, tea or cola. After some time has passed, you can sip your favourite dark liquids through a straw or brush your teeth immediately afterwards.
Book a scale and clean every six months to have any newer superficial stains polished away. We can also make a take-home maintenance kit to help you touch up after cleans if necessary.
Take That First Step Towards a Brighter Smile
Get a confidence-boosting smile with professional whitening! Contact us today to book a ZOOM! whitening Woodville consultation.
CONTACT US
* Any surgical or invasive procedure carries risks. Before proceeding, you should seek a second opinion from an appropriately qualified health practitioner.

ZOOM Whitening Woodville Park, Woodville, Woodville South, Woodville North, St Clair SA  | (08) 8445 1246