Root Canal Therapy
Are you have symptoms of an infected tooth, but aren't sure what to do? Or perhaps you're dreading having to visit the dentist to have it taken care of. The team at Incredible Smiles Woodville are trained in providing root canal therapy that can relieve your pain and save it from extraction.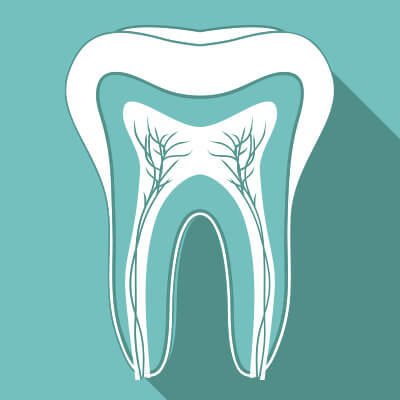 The signs you may need root canal therapy include:
A toothache when chewing
An abscess or pus
An injury that exposes the nerve
Bad breath
Cracking or breakage into the nerve
Discolouration of a tooth
Loose tooth
Saving a dying tooth
Sensitivity to heat and cold
Tender or swollen gums
When a Root Canal Is Necessary
Root canal therapy is done to preserve a tooth that has been damaged by injury or decay. When bacteria are present in the pulp of the tooth, your nerves and blood supply can become infected. If left untreated, an infection can destroy the surrounding bone or tissue and cause a painful abscess. The infection can even spread to other parts of your body with fatal effects.
The Skill for an Efficient Procedure
Our Dentist Dr Anisha Sanghavi achieved a master's degree in root canal therapy and has specialised training in this area. She will carefully remove any areas of infection to relieve you of your discomfort. The tooth's canal can then be filled with medicine to allow healing to take place. At a follow-up, the canal will be sealed off. Finally, we can restore the tooth with a device such as a dental crown to preserve your smile for years to come.
Want to Learn More?
Contact us today to schedule a time for one of our many services! In addition to root canals in Woodville, we provide solutions to help every member of your family improve their oral health. Convenient Saturday appointments are available.
* Any surgical or invasive procedure carries risks. Before proceeding, you should seek a second opinion from an appropriately qualified health practitioner.

Root Canal Woodville Park, Woodville, Woodville South, Woodville North, St Clair SA | (08) 8445 1246