Preventative Dentistry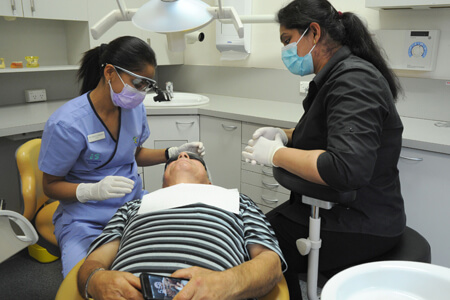 The foundation of a healthy smile that lasts for life is having excellent hygiene habits and a commitment to preventative dental care. At Incredible Smiles Woodville, we offer a range of services to ensure you can preserve your teeth and gums for years to come.
The Importance of Check-ups
A professional cleaning and examination ensure no oral conditions can impact your overall health. With these periodic visits, we can identify any small issues that may be present before they can become more costly and severe. Regular visits also can prevent the likelihood of gum disease, which is associated with a higher risk of heart disease and stroke.
We recommend biyearly check-ups, though some people with certain conditions may require more frequent visits.
What You Can Expect
At your check-up, the dentist looks at all soft tissues for ulcers or lesions. Each tooth and the surrounding gum is then evaluated, with X-rays taken as necessary. We'll go over oral hygiene routines or lifestyle advice and then get started on cleaning your teeth. This process removes tartar and leaves your teeth polished and gleaming. If any future treatment is needed, we'll explain our findings and your options, as well as all associated costs.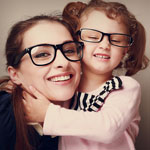 Children's Dental Care
With a dental therapist on staff, our team have advanced knowledge and experience in evaluating children's dental issues. We recommend that your child start seeing us at age 2 or 3 with yearly check-ups. We participate with the Child Dental Benefits Schedule, which entitles eligible children to free treatment.
Preventing Cavities and Decay
Those who are prone to decay in the teeth may need fluoride therapy or fissure sealants. These protective measures shield your oral health from damage.
Fluoride Therapy
A mineral that makes enamel resistant to cavities, fluoride can restore your oral health when it's been affected by decay. It comes in forms such as foams, gels, mouth rinses, varnish and in tap water, with immediate and long-term benefits. When professionally applied and monitored, fluoride therapy can achieve great results in fighting decay.
Fissure Sealants
A resin material applied to teeth stops plaque and food particles from becoming trapped and causing decay. Fissure sealants are put on the chewing surfaces of back teeth and can last for several years.
Reducing Your Risk of Disease
There are many measures you can take to reduce the likelihood of experiencing dental disease:
Cleaning teeth twice a day with a soft-bristled toothbrush using circular motions
Electric toothbrushes should be held in place, letting the head oscillate and do the brushing for you
Toothpaste should be spit out after brushing, but don't rinse your mouth out with water
Limit your sugar intake, particularly soft drinks and fruit juices that contribute to decay
Complete Smile Care at Incredible Smiles Woodville
If you'd like to learn more about preserving your teeth and gums for years to come, contact us today! Health fund coverage can be used for your visit.
* Any surgical or invasive procedure carries risks. Before proceeding, you should seek a second opinion from an appropriately qualified health practitioner.

Preventive Dentistry Woodville Park, Woodville, Woodville South, Woodville North, St Clair SA  | (08) 8445 1246