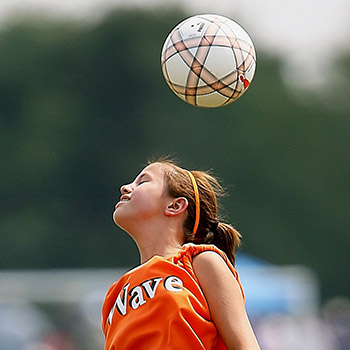 While bumps and bruises are common when playing contact sports, something else is—a blow to the face. Such an incident can result in knocked-out teeth, broken teeth or even concussion. That's why it's vital to shield your smile with a mouthguard. A custom-fitted mouthguard is essential for contact sports such as:
Basketball
Football
Netball
Cricket
Volleyball
The Problem With Over-the-Counter Guards
While boil-and-bite mouthguards are inexpensive, the protection they offer is inferior to professionally made ones. An over-the-counter mouthguard also tends to shift in the mouth. When this movement occurs, you or your child are at greater risk of experiencing an injury to the mouth. So while you may save money up front with a cheaper mouthguard, you could end up with costly dental repairs.
Protection and Customisation
A mouthguard is made of highly durable ethylene vinyl acetate, a type of plastic. One of the most valuable features of a custom guard is it's precisely moulded. Because of this, it guarantees a comfortable, tight fit over the gums and teeth. Also, a custom mouthguard shields your jaw, neck and even brain while protecting lips, teeth, cheeks and tongue.
We also feature laminate mouthguards, which are appropriate for all players unless advised otherwise. A name and a telephone number insert are included.
Because our mouthguards come in different colours, you can select one in your favourite hue or choose the colours of your sports team.
The Process of Getting a Mouthguard
First, we will take impressions of you or your child's mouth to create a mouthguard that fits perfectly. This straightforward process involves taking impressions of the upper jaw. They're then sent to our local dental lab, where an experienced technician will custom-fabricate your mouthguard. The turnaround time is fairly fast. You or your child will have your mouthguard back in approximately 2 weeks.
Check Out Our Woodville West Torrens Sponsor Offer
For players of our sponsored team we offer special treatment and a special price! We can come in to take your impression during training (only for large groups or alternatively make an appointment at the practice).
Health Fund Coverage
For children under 18 years some health funds cover the cost of a mouthguard entirely, and there may be no cost at all. This depends on the type of cover they have. We recommend that you check your health fund inclusions.
Contact us today to book an appointment. We want to help you protect your smile!