New Patients
Welcome to Incredible Smiles Woodville! When you walk in, you'll enjoy our warm, friendly atmosphere complete with comfortable chairs and magnificent high ceilings. We look forward to welcoming you!
NEW PATIENT FORMS »

Your First Appointment
The initial visit to our practice consists of a consultation with your dentist, where you'll discuss your wants and needs. It will include an evaluation of your mouth and jaws using:
Digital X-rays
Digital photographs
An examination of each tooth
We encourage you to ask questions so that all your concerns are addressed. If you feel anxiety about any part of your dental visit, please let us know so that we can discuss it.
If you require further treatment, we'll discuss all options and what you can expect from each. We'll present our findings and recommendations to you so that you can make the best decision for yourself.
Professional Teeth Cleaning
If you'd like, you can book in for a teeth cleaning at the time of your first appointment. This process includes the removal of tartar deposits around teeth and gums and a polish of your teeth so that they're smooth and bacteria can't attach as easily.
The Connection to Your Overall Health
We recommend that you have dental checks every six months to prevent disease and the impact your oral health can have on conditions such as diabetes, cardiovascular disease, hepatitis, respiratory issues, rheumatoid arthritis and osteoporosis. If you do have one of these illnesses, we may recommend more frequent visits to proactively manage your wellbeing.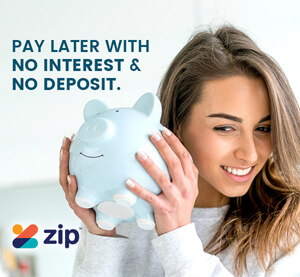 Payment Options
At Incredible Smiles Woodville, it's vital to our team that you receive the excellent dental care you need. To stay accessible to all, we offer a range of options to cover your dentistry; including Zip Money which allows you to choose interest free repayments to suit your budget. You can find out if you are eligible in minutes online.
If you have questions, please don't hesitate to get in touch with us.
Want to Learn More?
Schedule your appointment by phone or email today! Same-day and Saturday hours are available.
* Any surgical or invasive procedure carries risks. Before proceeding, you should seek a second opinion from an appropriately qualified health practitioner.

New Patients | (08) 8445 1246