Meet the Team

Oral Therapists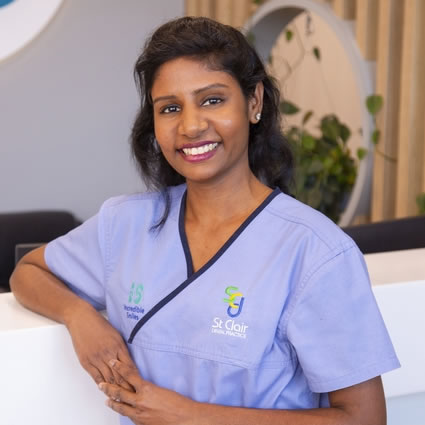 Dulin Wakefield, Dental Hygienist
For Dulin, it's gratifying to help improve patients' general wellbeing and oral health as well as their smile. Since her younger years, she has had a keen interest in medicine. She later developed an interest in dentistry. Dulin earned an Advanced Diploma of Oral Health in 2012. She is a member of the Dental Hygienists Association of Australia. When she's not at the practice, Dulin loves spending time with her husband and young children. She also enjoys cooking and gardening.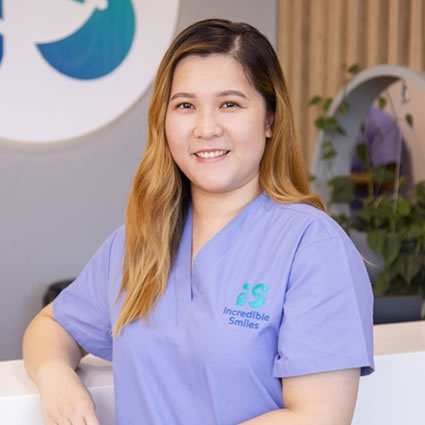 Jenny Ngu, Oral Health Therapist
"I enjoy connecting with people and providing health services." For Jenny, it's highly fulfilling to provide her patients appropriate treatment and dental education to improve their oral health. "I love seeing them with a great happy smile." Jenny graduated from the University of Adelaide in 2017 with a Bachelor of Oral Health. As a recent graduate, she enjoys being able to apply both her theoretical and clinical skills, providing an optimum level of dental care to both children and adults. To stay abreast of the latest in oral health, she has completed Prime Practice – Primespeak continuing education programs.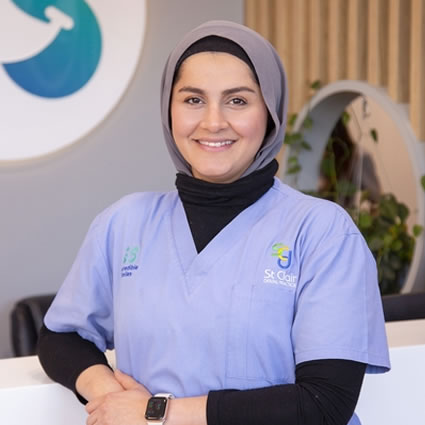 Nour Al-Ansari, Dental Hygienist
In her role at the practice, Nour enjoys educating patients about the importance of adopting and maintaining excellent oral hygiene habits. One of the most fulfilling aspects of her job is providing patients with good cleans that they maintain at home. She also discusses gum disease prevention.
To prepare for her career, Nour earned an Advanced Diploma of Oral Health from TAFE SA in 2017. She keeps abreast of the latest in the field by attending various continuing professional development events and webinars.
When she's not working, Nour enjoys spending time with her children and cooking with them.

Dental Assistants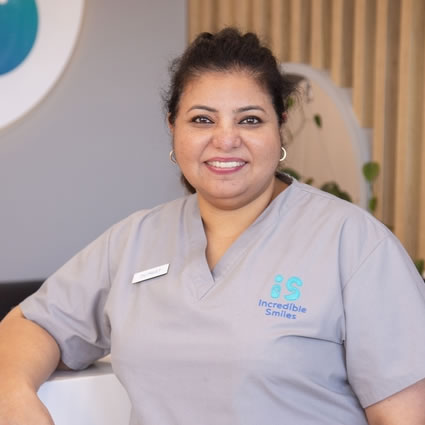 Dilpreet, Senior Dental Assistant
Since childhood, Dil has been passionate about working in the dental field as she wanted to help others express a confident smile. At the practice, she couldn't ask for a better team of co-workers to push her to be her best every single day. Dil obtained her Certificate III in Dental Assisting in 2018, and continues to pursue professional development courses to stay abreast with the latest technology advancements.
Outside of the practice, Dil enjoys spending time with family and friends, especially her 15-year-old son. She looks forward to meeting you soon and welcoming you into the practice. Learn more about her at your next visit! Libby, Dental Assistant
Libby is proud to be a member of our team, obtaining her Certificate III in Dental Assisting as well as a diploma of Dental Technology. As she puts it, "My ultimate goal is to help patients feel they're receiving the best possible care. I'm here to support them in their oral health goals." When she isn't working, Libby enjoys spending time at the beach with her family and dogs, was well as baking with her sons and crocheting when she has the chance. Learn more about Libby when you visit us for your next appointment-she looks forward to meeting you.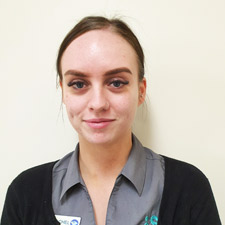 Rachel, Dental Assistant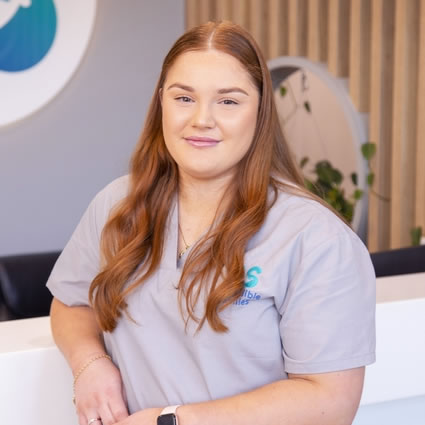 Chelsea, Trainee Dental Assistant

Sooraj, Supplies Coordinator and Tech Support
Having served as a dentist in India for more than five years, Sooraj is pleased to be a member of our practice team. He finds it fulfilling to help patients develop a positive mindset about their dental health.
To prepare for his career in dentistry, Sooraj earned a Bachelor of Dental Surgery from Pacific Dental College in Udaipur, Rajasthan, India. He graduated in 2008. Sooraj is always keen to take continuing education courses to stay up to date in the dentistry field.
"Dentistry requires a mastery of science and technical skills, as well as the ability to think creatively. I like to use my technical and creative skills to help patients experience optimal dental health."
Read More About Sooraj
Outside of the practice, Sooraj loves to spend time with his wife and daughter. He also likes playing piano, exploring new places and gaining new skills.

Administration and Marketing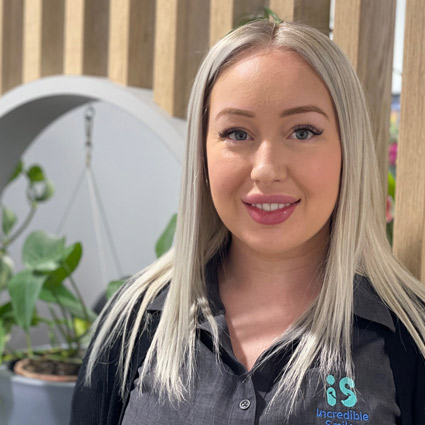 Tamika, Practice Manager
Tamika was inspired to become a Practice Manager after realising her passion for leadership and undertaking many responsibilities. She loves to help patients leave with satisfied, and does everything she can to make their time with us relaxing, helpful and fun.
"I enjoy challenges, finances, and the business side of things. I love working with patients every day and hope they feel more at ease after our interactions." – Tamika
Read More About Tamika
Tamika holds a Certificate 3 in Dental Assisting, as well as a Certificate 4 in Bookkeeping and Accounting. Currently, she's studying to obtain another certification in Leadership and Management. Her love of learning keeps her attending continuing professional development courses along with the rest of the Incredible Smiles Woodville team.
When she isn't in the practice, she enjoys relaxing, spending time with friends, and going on as many adventures as she can. Get to know more about Tamika when you visit us for your next appointment. She looks forward to welcoming you into the practice soon.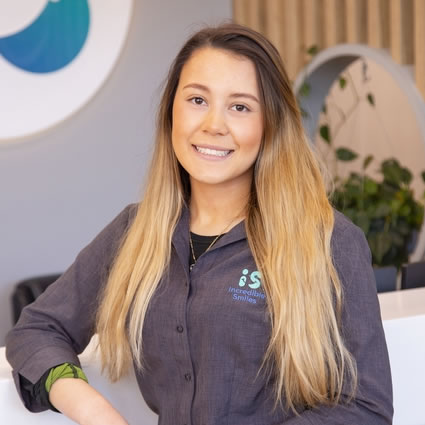 Zoya, Front Office Coordinator
In her role at the practice, Zoya greets and welcomes patients, schedules appointments, updates patients' records and handles other administrative tasks to help our dental office run smoothly. She earned a law degree from the University of South Australia in 2021.
When Zoya's not at the practice, she enjoys spending time and catching up with her family, partner and friends.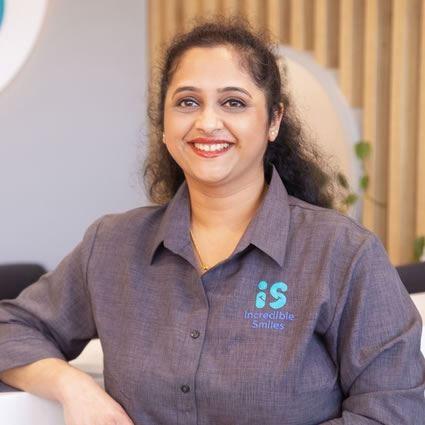 Dhanashree, Front Office Coordinator
Dhanashree was always fascinated with how a dental practice works. Having come from a customer service background and a love of interacting with people, she believes working with Incredible Smiles Woodville is a perfect fit for her.
Dhanashree received her degree in Hotel Management and Catering Technology in India, and also has a background in the airline industry, working for companies in India and Australia.
Outside of the practice, Dhanashree enjoys cooking, spending time with her friends and family, and arts and crafts. Get to know more about her when you book your next visit with us!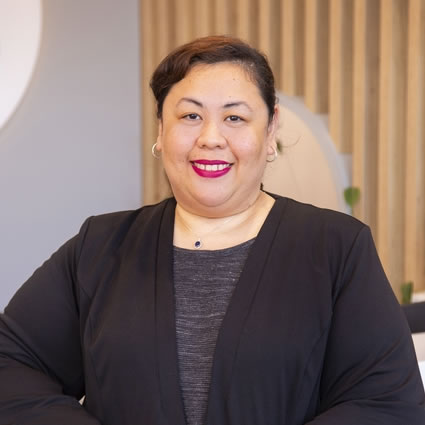 Joyce, Front Office Coordinator
In her younger years, Joyce developed an interest in the dental field. "Our family friend- a dentist-is so lovely and always makes everyone smile. This dentist used to make me laugh before we'd go inside the treatment room." For Joyce, the time at the dental practice felt like she was visiting her aunt and not the dentist. "I admired her so much that I wanted to be like her; that's what sparked my interest in dentistry."
Joyce earned a Bachelor of Arts in Mass Communication from Saint Theresa's College in 2005 and a Graduate Diploma in Education from Cebu Technical University.
"The most fulfilling part about working in the dental industry is when patients thank us because we can see them ASAP and get them out of pain."
Read More About Joyce
Outside of work, Joyce enjoys photography, cooking, exploring new places and watching documentaries.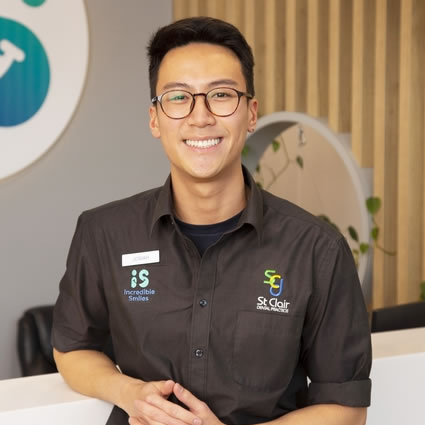 Josiah, Front Office Coordinator

* Any surgical or invasive procedure carries risks. Before proceeding, you should seek a second opinion from an appropriately qualified health practitioner.

Meet the Team | (08) 8445 1246