ClearCorrect
Over more than a decade, ClearCorrect has been the solution for thousands of people around the world who have been searching for a budget-friendly option to achieving a straighter smile. It's available at Incredible Smiles Woodville and offers a clear alternative to metal braces.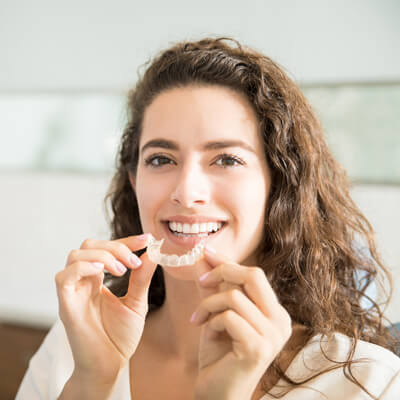 Invisible
The aligners used in the ClearCorrect system are transparent, so most people won't have any idea that you're straightening your teeth.
Removable
You can take the aligners out to eat or attend a social gathering. They're worn for a total of 22 hours per day, and there is no worry about brackets or uncomfortable wires.
Convenient
The aligners are customised to your goals, so only the teeth that you want to shift are addressed. We'll check your progress periodically and give you a new set of aligners every few weeks.
Ready to Get Started?
We'll see you for an evaluation to determine that you're a suitable candidate for ClearCorrect. If so, we'll gather the necessary information to capture the specifications of your mouth currently and what you'd like to change, then submit this data to the manufacturer.
Contact us today to book your time! Same-day visits are available, and health fund coverage can be used for your appointment.

ClearCorrect Woodville Park, Woodville, Woodville South, Woodville North, St Clair SA | (08) 8445 1246