Full Mouth Rehabilitation
If you have severely worn, decayed or missing teeth, you may feel too self-conscious to smile. We understand. That's why at Incredible Smiles Woodville, our dentists are highly skilled at helping patients achieve beautiful, healthy smiles. If you require extensive dental work, we offer full mouth rehabilitation services.
What Is Involved?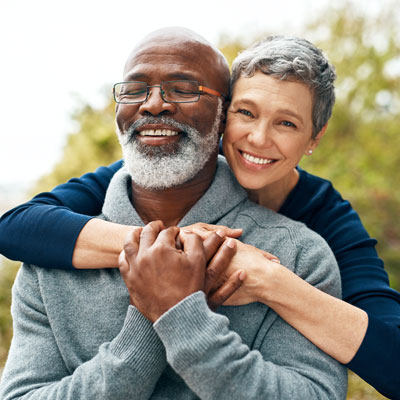 Full mouth rehabilitation procedures are a combination of cosmetic dentistry with neuromuscular dentistry. Consider it a blending of art and science. Our dentists can help you achieve an aligned, functional and stunning smile that you can be proud to show off.
Correcting Misalignments
The focus of neuromuscular dentistry is fixing any misalignment that exists between your head and neck muscles, jawbones and teeth. We utilise state-of-the-art diagnostic scanning technology to accurately evaluate your jaw in both its tensed and relaxed positions. The measurements are used by our team to determine your ideal jaw position.
If a jaw is not aligned as it should be (i.e. your upper and lower teeth don't come together comfortably), various complaints can arise such as headaches, jaw pain, neck and shoulder pain, and a clicking sound that occurs when eating, talking or yawning.
A correction of the jaw, so it rests in its optimal place will be performed. This correction involves the use of a clear aligner that fits snugly over the teeth and gently shifts the jaw. We also may employ various dental restorations. These include:
Our restorations are crafted from a high-quality ceramic material, allowing them to be remarkably durable as well as natural-looking. You can enjoy a straighter and confidence-boosting smile.
Book a Consultation Today
If you'd like to have a bite that is aligned and a smile that is beautiful, full mouth rehabilitation may be right for you. Contact our Woodville dental practice today to schedule a no-obligation consultation! We accept insurance.
CONTACT US
* Any surgical or invasive procedure carries risks. Before proceeding, you should seek a second opinion from an appropriately qualified health practitioner.

Full Mouth Rehabilitation Woodville Park, Woodville, Woodville South, Woodville North, St Clair SA  | (08) 8445 1246