Frequently Asked Questions
The Incredible Smiles Woodville team is eager to educate you on many aspects of your oral health. Here, you can find answers to some of our most frequently asked questions. If you have another concern, please don't hesitate to contact our practice.
Which of your dental services can improve my smile?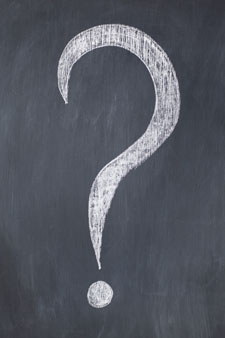 Cosmetic dentistry offers solutions to give you a more confident, gorgeous smile. If you feel self-conscious about your teeth or would like to change the way they look, we have several options:
Can you remove my old or discoloured fillings?
Over the last years, silver fillings have become outdated, with tooth-coloured fillings becoming the norm. If you'd like to get rid of your silver filling, or if it's started to wear down, we can remove it and speak with you about a suitable replacement.
What are the signs that I might have gum disease?
The first stage of periodontal or gum disease is referred to as gingivitis. Your gums might be red, swollen and bleed, which is your body's way of attempting to flush our germs. Continue to clean your teeth with a soft-bristled toothbrush but don't scrub hard which could damage the delicate gum tissue.
At this stage, gum disease is reversible. Rinsing your mouth with warm salt water three times per day can help. In the more advanced stages, however, when the gums start to pull away from teeth and form pockets where infection gathers, tooth loss can occur.
The symptoms that you have developed periodontal disease and require professional attention include:
Loose teeth
Persistent bad breath
Pus around gums and teeth
Receding gums
Spaces between teeth
Tenderness and discomfort in the gums
Want to Learn More?
Contact our team today to discuss enhancing your smile or to schedule your visit! We're preferred providers for HCF, Bupa, Medibank and CBHF.
* Any surgical or invasive procedure carries risks. Before proceeding, you should seek a second opinion from an appropriately qualified health practitioner.

Frequently Asked Questions | (08) 8445 1246