Facial Aesthetics
Would you like to turn back the clock and rejuvenate your facial appearance? Are wrinkles, frown lines and crow's feet giving you more "character" than you'd like? Or maybe you've been suffering from temporomandibular joint pain and would like to get relief. We have some good news: Dr Anisha Sanghavi (Dentist) has done her certification in dermal fillers and wrinkle relaxers, so that she can offer patients facial enhancement and pain relief!
Wrinkle Relaxers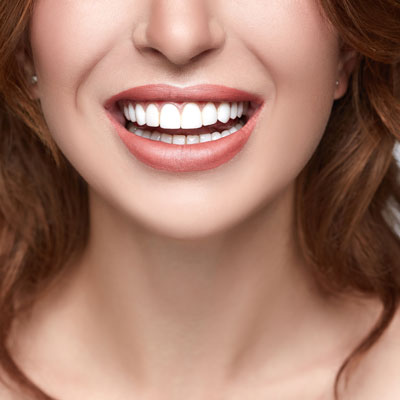 Erase the Signs of Ageing
While a Shar Pei's wrinkles may look adorable, they're not so cute on adults. Dr Anisha can use wrinkle relaxers to reduce the following signs of ageing using Botulinum Toxin A:
Crow's feet
Forehead wrinkles
Frown lines
Decrease Your Gummy Smile
With a gummy smile a person's upper gums appear prominent when they smile. A gummy smile has many causes, but one of the most typical is over-active muscles controlling the upper lip, which draws the lips up revealing large areas of gums. With wrinkle relaxers, Dr Anisha can decrease the height of the upper lip, reducing the amount of gums exposed when you smile.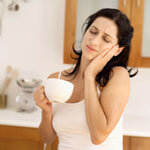 Discover Relief from TMJ Pain
If you're living with TMJ, you know how uncomfortable pain in the jaw joint can be. When Botulinum Toxin A is injected into facial muscles that are sore or uncomfortable, the wrinkle relaxer eases TMJ and jaw tension for a lot of patients. Additionally, the injections often eliminate headaches produced by teeth grinding.
Dermal Fillers
Do you have thin lips and wish they could be fuller and plumper? Dr Anisha also offers dermal fillers that can be used for lip enhancement especially after cosmetic dentistry services like veneers, crowns or orthodontics.
Our Special Summer Offer!
We are currently offering a lip filler and a take-home whitening kit combo for $580 (teeth whitening usually $350, lip fillers usually $429). The take-home whitening kit includes 2 syringes for approximately 10 days of whitening and uses custom made moulds and trays. To qualify you should make a 10 minute appointment. Hurry as this offer is limited.
Want to Learn More?
If you're wondering if these procedures are ideal for your needs, we invite you to book a free 10-minute consultation with Dr Anisha. Contact Incredible Smiles Woodville today!
CONTACT US
* Any surgical or invasive procedure carries risks. Before proceeding, you should seek a second opinion from an appropriately qualified health practitioner.

Facial Aesthetics Woodville Park, Woodville, Woodville South, Woodville North, St Clair SA  | (08) 8445 1246