Meet Dr Sherlyana Ong (Dentist)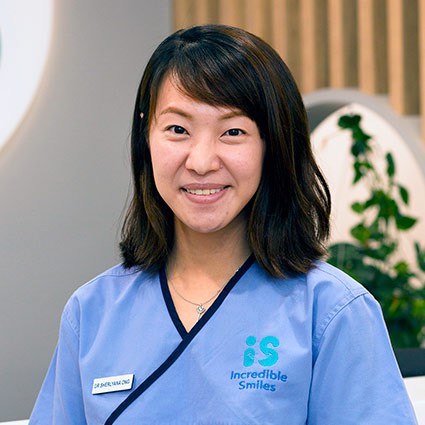 Dr. Sherly enjoys all aspects of general dentistry and aims to bring her patients the high quality, results driven dental care that they deserve. Every single day, she approaches oral health with the goal to leave patients in a better position than when they came to the practice.
Dr. Sherly obtained her Bachelor of Dental Surgery from the University of Adelaide. Ever since she's been working with patients to craft the beautiful smiles of their dreams.
In order to stay abreast with the latest advancements in care, she continues to further her education by participating in professional development courses. Recently, she obtained her CEREC certification.
"The most fulfilling part of my job is helping patients overcome dental anxiety and creating a safe, positive space for them to achieve their smile goals."
Outside of the Practice
When she isn't working, Dr. Sherly loves to spend quality time with her family and friends, and recently picked up painting as a hobby. She grew up in Indonesia and Singapore, so she is fluent in Bahasa Indonesian as well as English. Before moving to Australia, she worked in Singapore focusing on preventative dentistry for pediatric patients.
Make An Appointment Today
Get to know more about Dr. Sherly when you contact us for your next appointment. She can't wait to welcome you into the practice!

Dr Sherlyana Ong | (08) 8445 1246