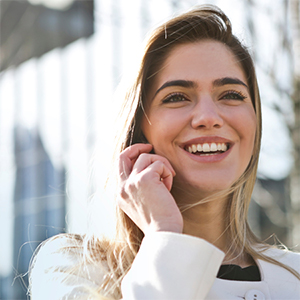 If tarnished teeth leave you feeling too self-conscious to smile, we can fix that with Zoom In-chair teeth whitening.
With Zoom, you can get a whiter, brighter smile in just one visit to our office.
Here are some Frequently Asked Questions about Zoom to give you the information you need to make your teeth whitening decision.
Frequently Asked Questions
How does Zoom teeth whitening work?
A 6% hydrogen peroxide gel is used to whiten the stains that have built up on the enamel of your teeth. When the technique is done correctly, your teeth appear naturally white. Your teeth will be a minimum of six shades whiter on the whitening chart.
Some individuals experience mild tooth sensitivity during or after the whitening process. Usually, however, the sensitivity lasts no more than 48 hours. You should avoid consuming hot or cold foods and drinks during that time. The actual application process is not painful. The vast majority of patients report experiencing no pain during or after the process.
What does the in-office procedure involve?
One of our dentists and a team member will apply a specially formulated gel to your teeth, covering the gums and soft tissue with a gingival dam barrier and a disposable face guard. The Zoom Whitespeed Laser is used to activate the gel and to accelerate the drying process. The in-office process takes about an hour, making it easy to whiten your teeth over your lunch hour.
Will over-the-counter whitening products work as well?
No; that's because the gel that the whitening kits contain is of a limited strength so you won't be able to achieve dramatic whitening.
How long does teeth whitening last?
It all depends. If you're an avid coffee or wine drinker, then your stains will come back. If you avoid consuming staining foods and beverages, you should enjoy your results for many months. Practicing good oral hygiene will help your results last longer.
Will teeth whitening damage my teeth?
No; in fact, many dentists consider teeth whitening to be the safest cosmetic dental procedure provided it's performed under the supervision of a licensed dentist.
Why should I get my teeth whitened?
A beautiful smile is a big confidence booster, allowing you to make a great first impression personally and professionally. And with the holidays on the horizon, you can achieve a gleaming smile in time for the season.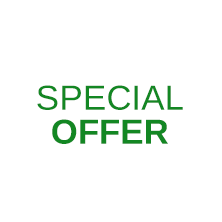 Take Advantage of Our Special Offer!
Incredible Smiles Woodville is now featuring a whitening special: get in-chair whitening for $599, home whitening kits for $350 or a combination of both for $750.
Contact us today to schedule an appointment!