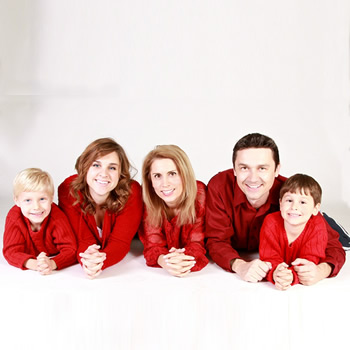 Braces aren't just for teenagers. In fact, the team at Incredible Smiles Woodville provides a broad range of treatment options to make sure that all ages can have a perfectly healthy and aligned smile.
Toddlers. Starting as early as just a couple of years old, your child may have a habit that seems harmless. Thumb-sucking can, however, cause their teeth to shift out of place. We can refer your child to a specialist to have this addressed.
Children. You can prevent your child's need for orthodontics or the duration they'll need braces later in life. Come in for a consultation, and we'll evaluate them. If they can benefit from seeing a specialist, we'll refer them. If they already see us for regular checkups, looking at their need for braces is a part of what we do at these appointments.
Teenagers. Your teenager or preteen can be a candidate for braces if they have all their adult teeth. Those under 18 typically get metal braces since they cannot be taken out. It can be difficult for them to comply with the requirement of wearing removable clear aligners for 22 hours a day, and they won't get the best results from these systems.
Adults. It's never too late to straighten your teeth. Our options for adult orthodontic treatment include
Invisalign®
This clear aligner system is used around the world by satisfied patients. You can take your aligners out to eat or brush your teeth, making them convenient and simple to use.
QuickStraightTeeth™
Do you only need to shift the teeth at the front of your mouth? This system uses wires and brackets that blend in with your teeth. The best part is that you could get results in as little as three months!
Are you interested in orthodontics for you or your child? Contact Incredible Smiles Woodville today to schedule a consultation!